Looking for something even more unique?
Svensons can make you a flea circus in a completely 'one off' trunk, box or case!
We've made flea circuses for many entertainers in old, antique and interesting one off boxes and trunks.
Below are a few we've made over the years, and a comment from one of our customers…
Hi Eric, just thought I would contact you to say thanks for the wonderful remote control flea circus you have built for us. It is great craftsmanship and technically
brilliant. It was a great pleasure working with you to bring our ideas to life and your communications were fast and in-depth. It was in all, a first class service.
Regards, David Oxley.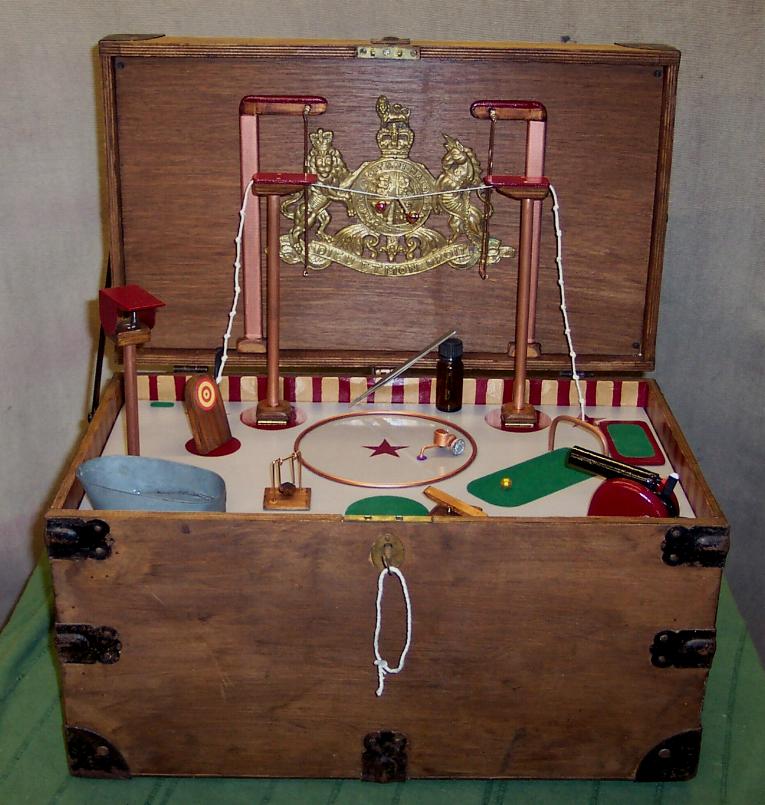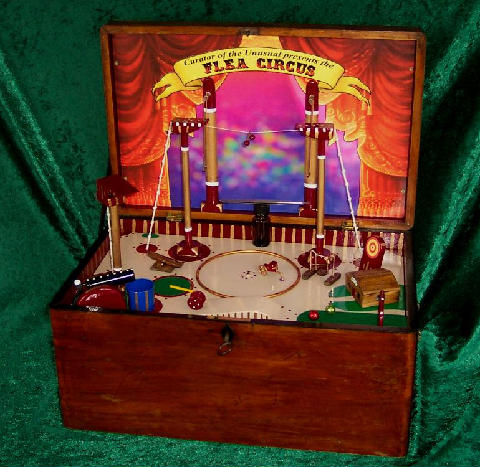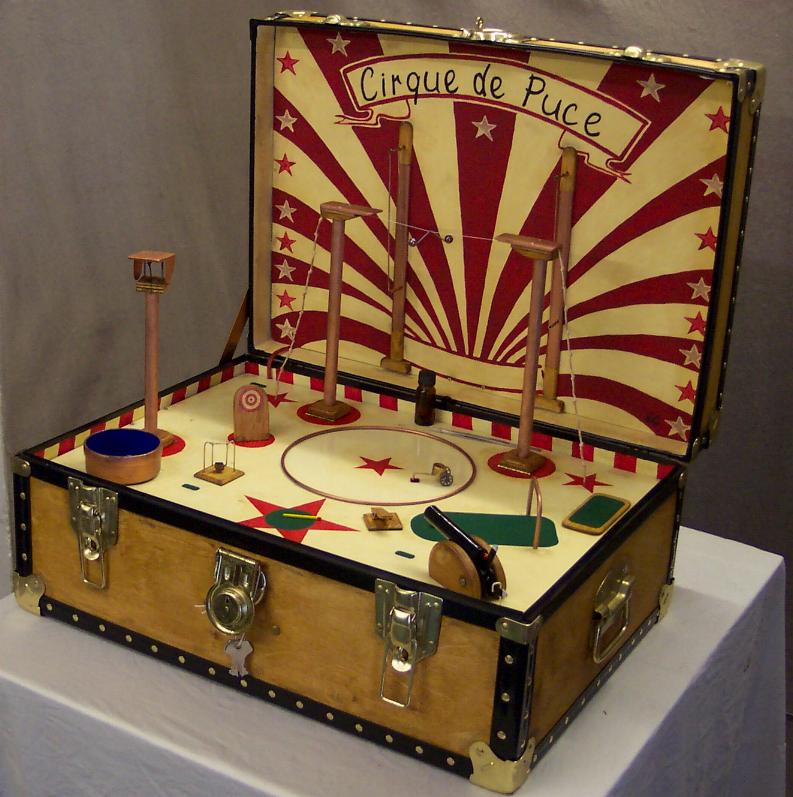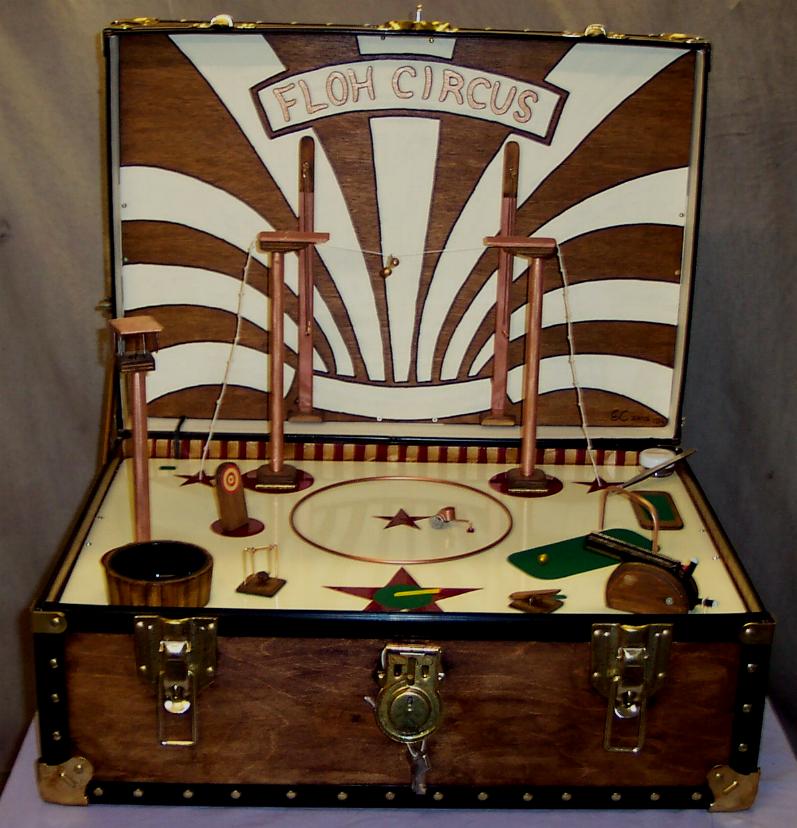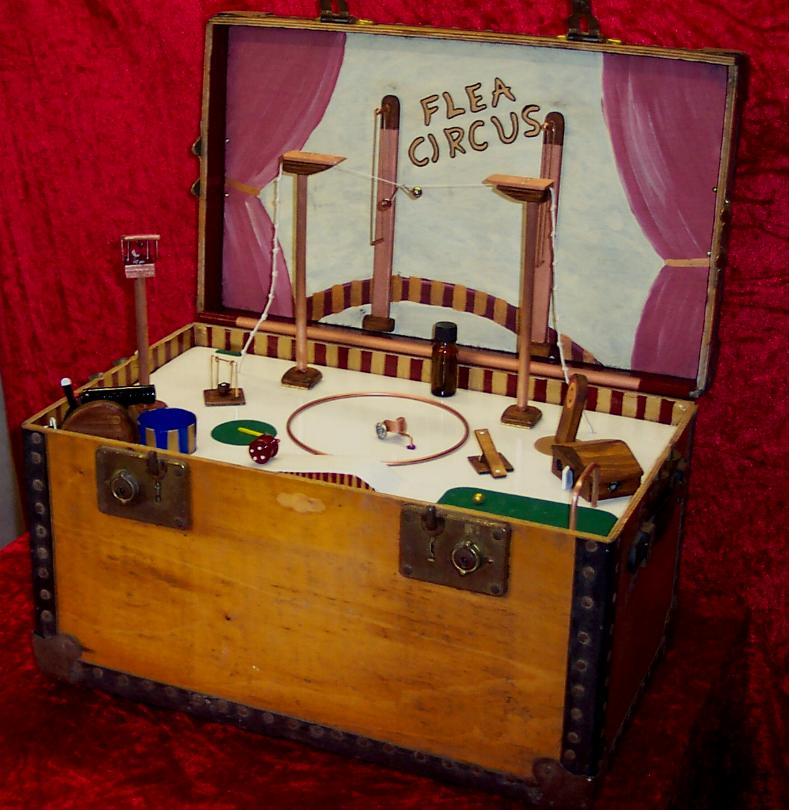 Please note
Because the design, workings and components within our flea circuses are tried, tested and proven we don't make any alterations to the actual workings in custom circuses, unless we're confident that it wont effect reliability. Bearing this in mind we can only use trunks and cases with the room inside to house our designs.
We're happy to look at any trunk or case you may have in mind, but please don't buy one before contacting Svensons first to ensure it's suitability.
Here are some of the vital statistics we look for in a box or trunk when making a flea circus…
The box must be strong and robust with a good quality hinged lid.
It must be at least 19 inches long inside (side to side).
It must be at least 10 inches high in total (2 ˝ inches of this must be inside the lid).
It must be at least 11 inches wide inside (front to back).
There are no maximum size limits but remember you need to be able to carry it about and big is not always better.
For further information please contact Eric at, svensons@btinternet.com